Perfectly-sized baking kits for one-on-one time with your mini baker
Bake sweet memories with your child, sprinkling love into every recipe and laughter into every bite.
Perfectly-sized cake kits for one-on-one time with your mini baker.
We do it because childhood is fleeting and these moments won't be here forever. Kids' Cake Boxes all-in-one baking kits are the perfect activity to bring loved ones together for making sweet, lifelong memories.
Creating Memorable Experiences
Kids' Cake Boxes baking kits are about connecting, reconnecting, and love. We created them to encourage families to capture childhood moments and bond with one another. Because baking is bonding. And our kits make it so easy for you to bake sweet memories. A fabulous and much-needed alternative to just another plastic toy, Kids' Cake Boxes baking kits are an experience - gifts that teach, encourage, and inspire bakers of all ages at all levels.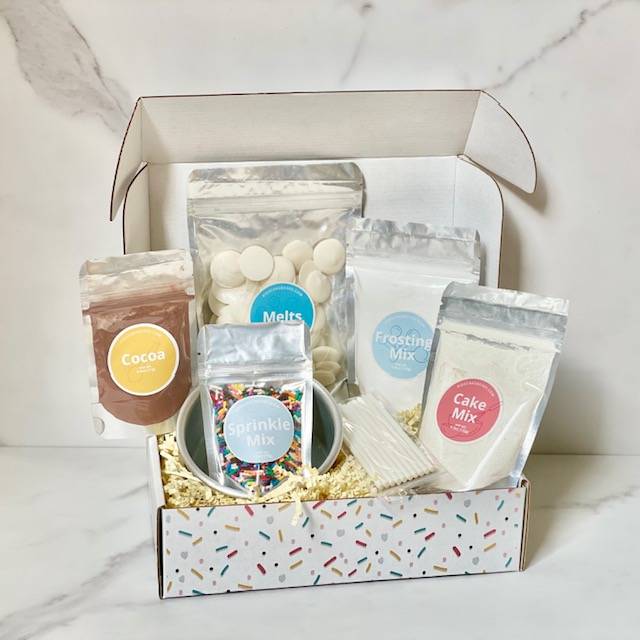 Less time shopping, more time together! We've done all the thinking for you. Every kit has all the pre-measured dry ingredients, fabulous themed decorations, and even the reusable bakeware you need to bake memories with your little one. And it's all shipped right to your door. So you can forget about shopping lists and focus on the important stuff – them.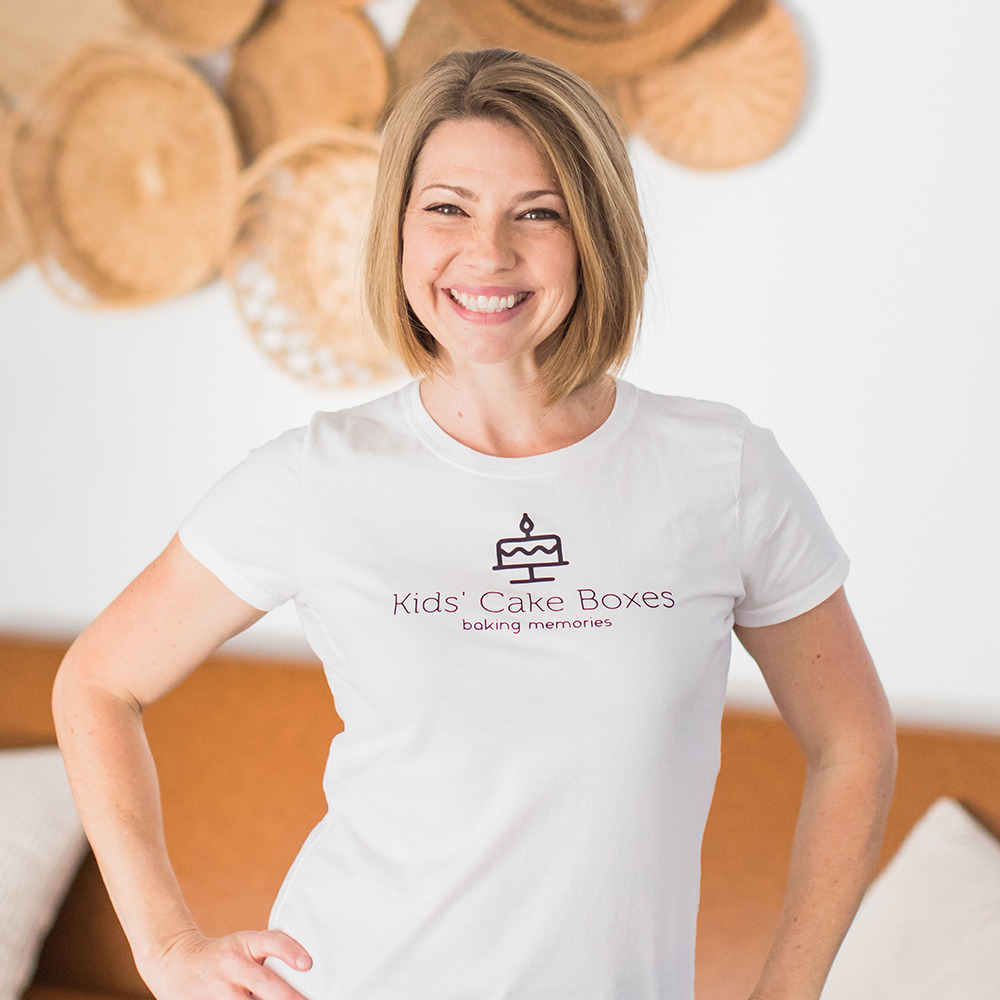 We get it. We get you. We agree with the importance of using clean, simple ingredients and not having a power struggle when it comes to leftover sugar in the house. So, we've made our kid-friendly baking kits with the same delicious ingredients Grandma used to use and no added preservatives. Plus, our kits create a perfectly-sized treat for little tummies to share, which means you bake memories and enjoy the moment without parental sugar guilt.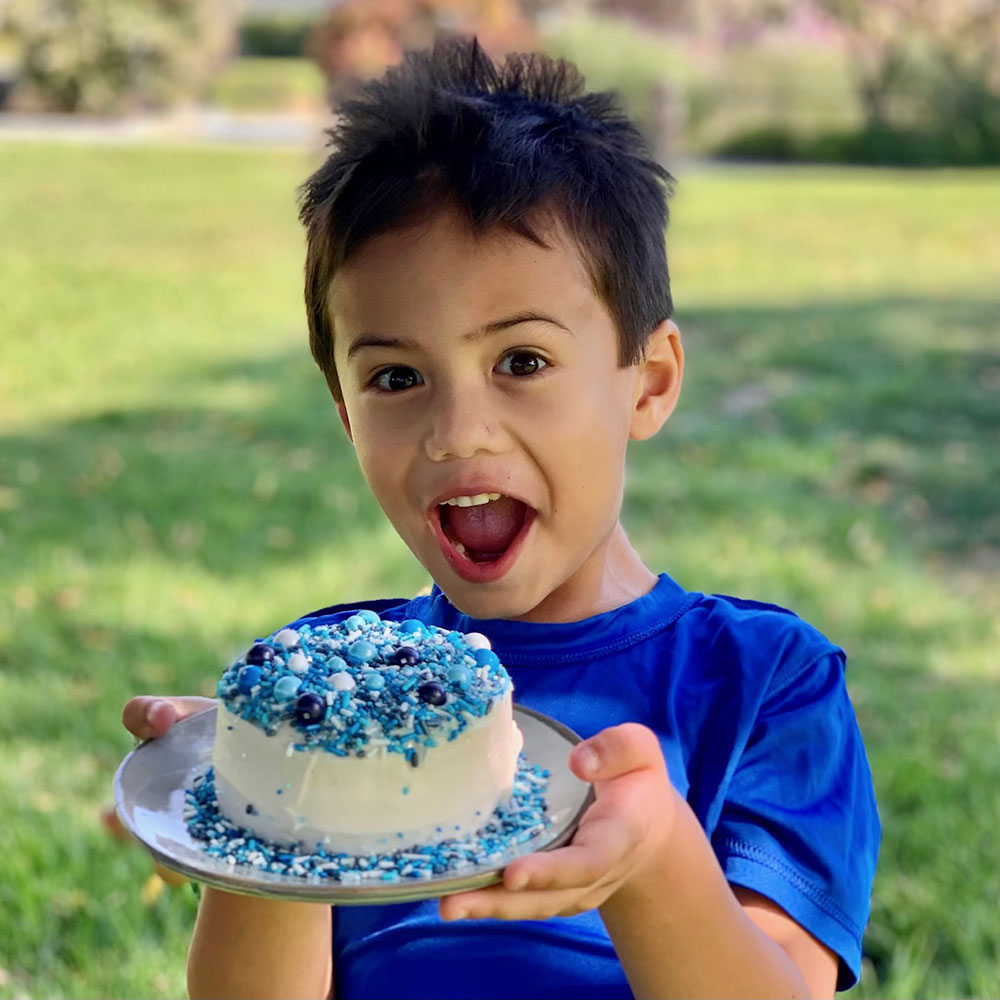 Themes your kids will love
We've created each of our baking kits with your kiddos in mind. Whether they love unicorns or dinosaurs, want A Day at the Beach or to soar to the stars, we have a kit for them! These fun and real baking kits are the best baking kits for kids. And with so many themes to choose from, your little baker will have endless fun.
Discover a world of creativity as you explore our cake kit themes and products that make baking an unforgettable adventure.
Rockin' Rainbow Cake Baking Kit
Perfect for every occasion (or just because it's a Tuesday), our Rockin' Rainbow cake baking kit is here to deliver big smiles to your little baker.
I'll Have S'More Cake Baking Kit
With its crunchy graham cracker crumbs, mouthwatering mini marshmallows, and delectable chocolate chips, our S'More-themed cake baking kit will be the hit of the day.

I Heart Unicorns Cake Baking Kit
For all the unicorn lovers! I Heart Unicorns is perfect for any magical afternoon or your unicorn-themed party.
Perfect Pops Cake Pop Baking Kit
Pep up your day with our Perfect Cake Pops. These fabulous cake pop kits are ideal to create with family and friends.
As a military family, we have been impacted by those brave men and women who have lost their lives defending our freedoms. But the families they leave behind have to handle more than most any of us can understand. Because of this, Kids' Cake Boxes pledges $1 from every kit sold to America's Gold Star Families, a non-profit organizaton "providing honor, hope and healing" to families who have lost a loved one during their time of service.
What's Included in Every Kit
Every cake kit comes with all the premeasured dry-ingredients - delectably-sweet cake mix, velvety frosting mix, rich cocoa powder, & custom decorations - along with perfectly-sized reusable bakeware, an easy-to-follow recipe card, and a whole lot of smiles.
Clean, Simple Ingredients
What we're made of is so important to us and we want to make sure we share it with you. You can rest easy knowing our cake mixes are made with only clean, simple ingredients.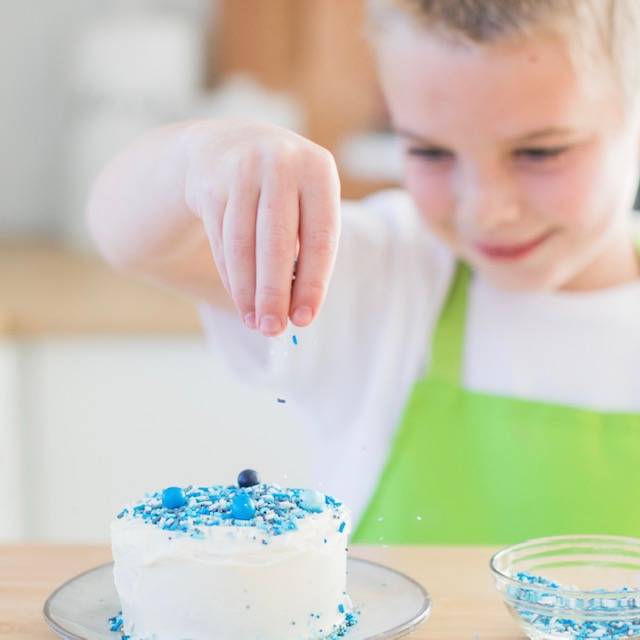 Gluten-Free Cake Kits, Too!
As a mom and dietitian, I know that our little ones can certaily have food sensitivities that restrict what they can consume. But we fully believe that cake should not be one of those items on their list of no-nos. So, our cake mixes are offered in gluten-free as well as regular mix and are still amazingly delicious. Let them bake what they can eat.
Why People Love Kids' Cake Boxes
These are fun boxes to gift! Love the themes and the size is perfect for young bakers. Consider sending some fun to all your friends!
- Lizelle, CA
I ordered the Pirate Plunder Kids Cake Box as a gift for a friend's child. She and her little brother had such a great time making it. It's perfect for kids- just the right size, easy instructions, and the frosting and decorating gives them a creative outlet.
- Kristen, MA
This is such a cool product and has been really fun to use! We have ordered a bunch of these -- started out ordering single kits, and now subscribe so it just comes quarterly.
- Aaron, WA
A Delightful Surprise for Young Cake Connoisseurs! I recently ordered the Kids Cake Box for my daughter and I must say, it was an absolute hit! From the moment we opened the box, we knew we were in for a delightful treat.
- Lindsay, HI
Bought my niece (10YR) and nephew (3YR) cakes, and they LOVED IT! They can't stop talking about them
- Katie, CA
Ordered a cake pop box for my daughter
and niece to bake together over the holidays and everyone had a great time!
- Amy, CA
We had a wonderful birthday party for my daughter and we were able to celebrate with family living far away! [Kids' Cake Boxes] went above and beyond to accommodate our request so that we could send a cake box to family in Canada.
- Eden, MN
We love how simple and easy it was to make a fun, exciting cake with our daughter! She loves being in the kitchen and this was perfect for her
- Hannah, AL