Kids' Cake Boxes was created to capture childhood moments, spending time together bonding. Because baking is bonding.
Karen Hetz, Chief Happiness Officer, Mom, MS RD
A mom of three and a military spouse, Karen founded Kids' Cake Boxes in 2020. First and foresmost a mom, Karen dedicates her time to her children and family at home where they enjoy hiking, building, exploring, and, of course, baking together. Moving the family frequently during her husband's time in the Army, Karen is devoted to sticking together and staying connected with loved ones far away. She is also a registered dietitian, having received her MS in Nutritional Science, and focuses her continued learning and client teaching on how to feed healthy, young children.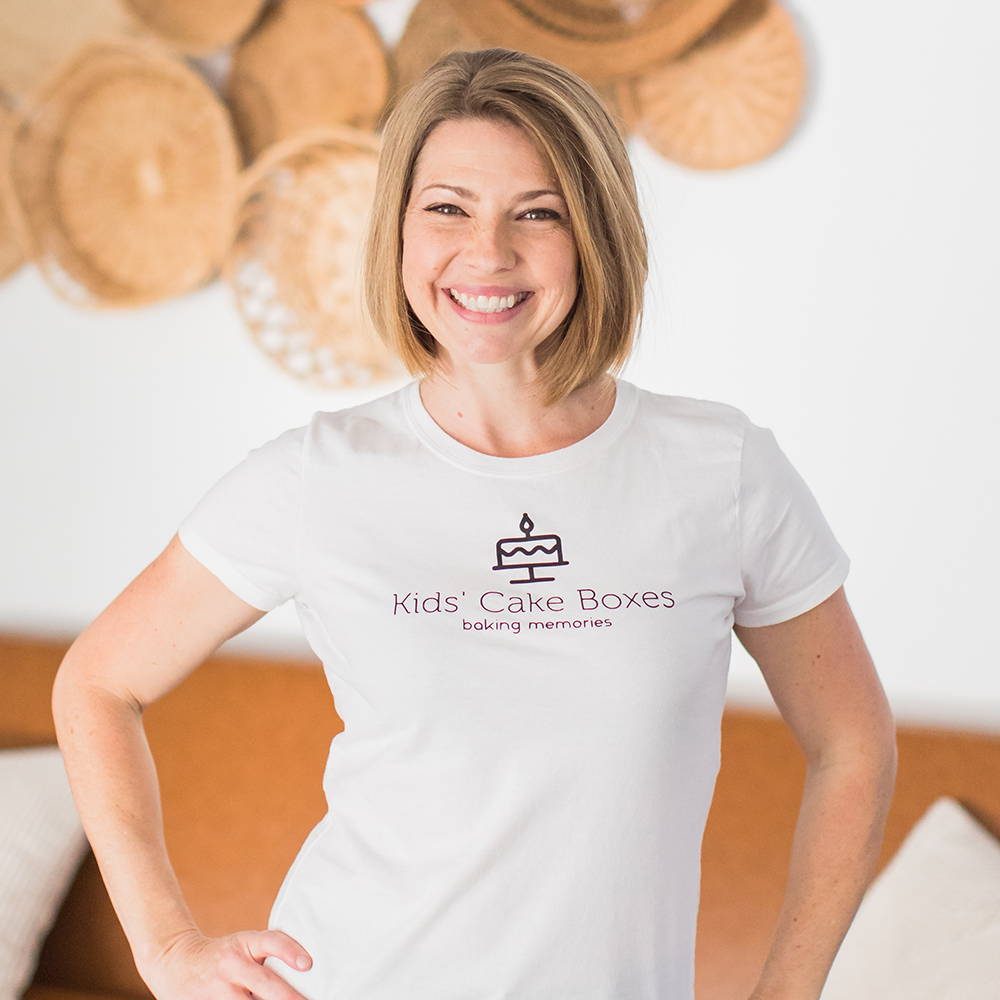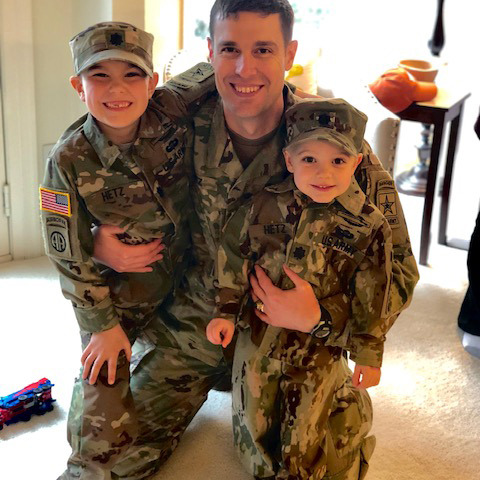 As a military family, duty required that my husband spend cumulative years away from our growing children. He missed so many moments with our kids, while I missed memory-making opportunities as I worked to keep my head above water, managing our little ones alone. This experience deepened my passion for spending quality family time together whenever possible and drove my dedication to bring that to others, because childhood is fleeting and being present with one another now is one of the greatest gifts we can give. And, so, Kids' Cake Boxes was created – to encourage families to capture childhood moments and bond with one another. And our kits make it so easy for you to bond and bake sweet memories.
Kids' Cake Boxes is about connecting, reconnecting, and love. Each kit is an opportunity to shut down the screens and come together in the heart of the home to simply be present with one another. Baking, and the warm feelings it creates, spans generations connecting families as recipes are passed down and memories are made. We truly believe that baking together is one of the simplest, yet happiest childhood memories you can create and we're here to help make it happen. We're not just another plastic toy, but a gift that teaches, encourages, and inspires bakers of all ages.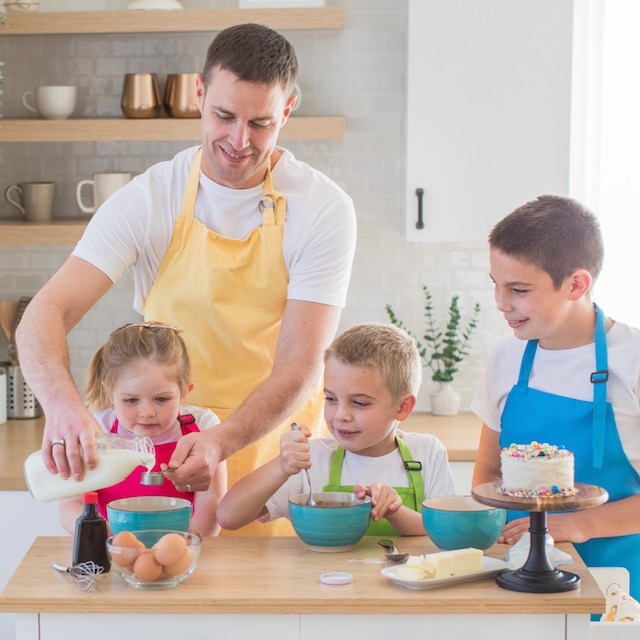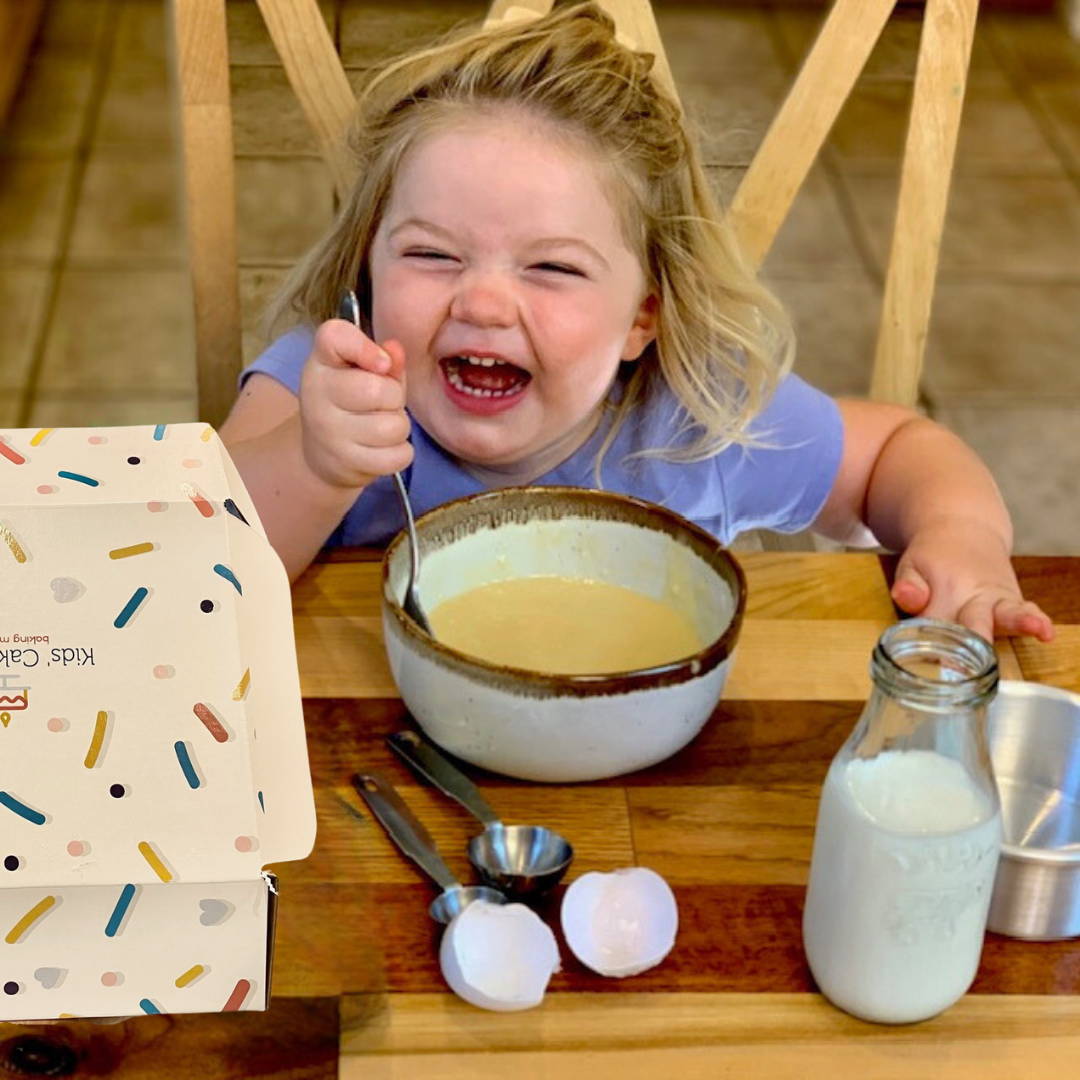 Less time shopping, more time together. We've done all the thinking for you. Every kit has all the pre-measured dry ingredients, fabulous themed decorations, and even the reusable bakeware you need to bake memories. And it's all shipped right to your door. Plus, our recipies are easy-to-follow, making your time together all about the fun!
We get it. We get you. We agree with the importance of using clean, simple ingredients and not having a power struggle when it comes to leftover sugar in the house. So, we've made our kid-friendly baking kits with the same delicious ingredients Grandma used to use and no added preservatives. Plus, our kits create a perfectly-sized treat for little tummies to share, which means you bake memories and enjoy the moment with no arguments about leftover sugar.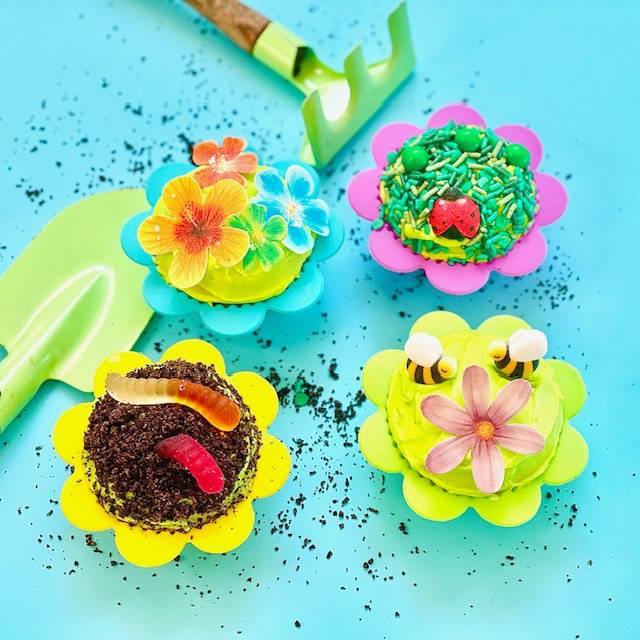 Themes Your Kids will Love
We've created each of our baking kits with your kiddos in mind. Whether they love unicorns or dinosaurs, want A Day at the Beach or to soar to the stars, we have a kit for them! These fun and real baking kits are the best baking kits for kids. And with so many themes to choose from, your little baker will have endless fun.
Why People Love Kids' Cake Boxes
These are fun boxes to gift! Love the themes and the size is perfect for young bakers. Consider sending some fun to all your friends!
- Lizelle, CA
I ordered the Pirate Plunder Kids Cake Box as a gift for a friend's child. She and her little brother had such a great time making it. It's perfect for kids- just the right size, easy instructions, and the frosting and decorating gives them a creative outlet.
- Kristen, MA
This is such a cool product and has been really fun to use! We have ordered a bunch of these -- started out ordering single kits, and now subscribe so it just comes quarterly.
- Aaron, WA
A Delightful Surprise for Young Cake Connoisseurs! I recently ordered the Kids Cake Box for my daughter and I must say, it was an absolute hit! From the moment we opened the box, we knew we were in for a delightful treat.
- Lindsay, HI
Bought my niece (10YR) and nephew (3YR) cakes, and they LOVED IT! They can't stop talking about them
- Katie, CA
Ordered a cake pop box for my daughter
and niece to bake together over the holidays and everyone had a great time!
- Amy, CA
We had a wonderful birthday party for my daughter and we were able to celebrate with family living far away! [Kids' Cake Boxes] went above and beyond to accommodate our request so that we could send a cake box to family in Canada.
- Eden, MN
We love how simple and easy it was to make a fun, exciting cake with our daughter! She loves being in the kitchen and this was perfect for her
- Hannah, AL